Girls, girls, girls. Can erotica save the art market? The answer would seem to be "yes" based on the results of the three–session sale at Christie's New York of the Constantiner Collection of photographs, Dec. 16–17, 2008. Assembled by New York art patrons Leon and Michaela Constantiner, the collection focuses on glamour, and includes photographs of high fashion models, often in states of undress, as well as a large selection of images of Marilyn Monroe and an assortment of erotic fashion shots by Helmut Newton. Other photographers in the collection include Richard Avedon, Guy Bourdin, Irving Penn and Herb Ritts.
The sale of more than 300 lots was expected to achieve $7.5 million–$11 million. It sold for $7.7 million, at the low end of the estimate but a smashing success nevertheless, considering the jittery state of the art market. The total is the highest ever for a single–owner sale of photos at Christie's.
In all, 281 of 318 lots found buyers, or 88 percent –– a sell–through rate that compares favorably to that of recent auctions of 20th–century design (78 percent sold at Christie's New York), Asian contemporary art (56 percent sold at Christie's Hong Kong) and Old Masters (61.5 percent at Sotheby' London).
"The superb results," according to Christie's photo expert Philippe Garner, "demonstrate the potential of works bought with true passion and considerable connoisseurship to perform magnificently even in the present uncertain economic climate." Here, presumably, "passion" does not mean the erotic kind. Or does it?
Garner went on to note that Helmut Newton has now been accorded a "central position" in 20th–century photography, and that "Marilyn Monroe's magical appeal has proven to be truly timeless." The more than 100 Marilyn pictures in the collection carried a total presale estimate of about $800,000–$1,100,000; their sold total was over $800,000. Selections from the Constantiner Collection of photographs of Marilyn Monroe had recently toured museums, appearing at the Brooklyn Museum in 2004–05.
Newton is now a top art–market player, if there was any doubt before. The top lot was a mural–sized pair of prints of his Naked and Dressed, Paris (1981), an emblematic diptych showing four pneumatic fashion models, clothed in one shot and naked in the other, save for Newton's signature high–heeled pumps. It sold for $662,500, just above the presale high estimate of $600,000, to an anonymous European buyer. The price is a new auction record for Newton.
Three other Newton "Big Nudes" made the top ten, including the estimable Henrietta (1980), which sold for $482,500 (est. $400,000-$600,000). Born and raised in the southern U.S., the model is Henrietta Allais, who is half French and part Cherokee. Newton's "Big Nudes" were actually inspired by full–length photos of the members of the Bader–Meinhof gang –– clothed, of course –– which Newton saw in press photographs of the offices of the German police who were tracking down the terrorist group.
The top price for a photograph of Marilyn Monroe was $56,250 (est. $25,000-$35,000), paid for a print from a 1980 edition of 25 of a 1957 photograph of the actress, looking both glamorous and remarkably vulnerable, by Richard Avedon.
A high price was also paid for Avedon's sexy 1992 image of Stephanie Seymour in a see–through body suit, provocatively lifting up the hem to show her geometrically trimmed pubic hair. It sold for $182,500 (est. $120,000–$180,000). Christie's listed the anonymous buyer as a European, so presumably the photo didn't go to her husband, art collector (and Art in America magazine owner) Peter Brant.
Though erotica brought many of the top prices, in truth the Constantiners owned non–sexual glamour photographs as well as classic images of New York City. Irving Penn's famous 1950 Black and White Vogue Cover sold for $194,500 (est. $200,000-$300,000), Hiroshi Sugimoto's blurry gray photo of the Guggenheim Museum (1997) sold for $110,500 (est. $150,000–$200,000) and Karl Struss' platinum print of the Empire State Building from 1910–12, seen through a slanting grid of cables, sold for $80,500 (est. $80,000–$120,000).
Prices given here include the auction house premium of 25 percent of the first $50,000, 20 percent of any amount up to $1 million, and 12 percent on anything above that.
WALTER ROBINSON is editor of artnet Magazine.
December Gallery Update
New York:

Now through January 31, Sean Kelly Gallery is showing Ressonância, Resonance, Resonanz, an exhibition of works in diverse media by Iran do Espírito Santo, Callum Innes, and Wolfgang Laib.
Albion New York is currently featuring an infinitesimal calculus, an exhibition of works by pioneering video artist Peter Campus. The show will run through January 6.
Sue Scott Gallery opened in November on Rivington Street, the hotbed of emerging galleries in NYC. Her inaugural exhibition called Legerdemain features works on the subject of trickery, deception and propaganda by eight contemporary artists and a composer.
Kent Gallery is featuring drawings, musical scores and video installations by Charles Gaines in the exhibition Manifestos through December 20, 2008.
Baltimore:

"Guns and Chandeliers," an exhibition by artists Shannon Cannings and Jessica Dunegan will be on view from January 30 to March 14, 2009 at Gallery Imperato in Baltimore.
Scottsdale:

"Renaissance Man" is an exhibition of paintings, drawings, monotypes, sculptures and limited edition graphics by Fritz Scholder executed between 1967 to 2000 now showing at the Larsen Gallery in Scottsdale, AZ. Scholder's work can also be seen at the Fritz Scholder retrospective taking place at the National Museum of American Indian, Smithsonian Institution, Washington, DC now through July 30, 2009.
Miami:

North Miami, in particular NE 125th Street in Miami has emerged as a hub for fine art and design galleries. Several of the galleries situated across from the MOCA Miami, remain open late in coordination with the MOCA"s events.
Stripe Gallery recently moved to a larger corner location and is currently exhibiting works by Vladimir Kagan, Harry Bertoia, Harvey Probber.
Adamar Fine Arts, located in the heart of the Miami Design District, is celebrating its 22nd anniversary. The gallery exhibits modern & contemporary paintings, sculpture, photographs and installations by artists including, Marc Chagall, Pablo Picasso, Robert Rauschenberg and Jim Dine.
Etra Fine Arts, also located in Miami's design district is currently exhibiting "Highlights of 2008" a selection of works exhibited throughout the year. The show includes works by Roberto Matta, Fernando Botero, Mimmo Paladino, Edgar Negret and other renowned contemporary artists.
Visiona Gallery relocated to a larger space on NE 79th Street. This elegant new space features mid-century design by international designers from the 1940s-1980s.
Daniel Azoulay Gallery, dedicated to photographic and video art, re-opened its doors on December 2, 2008 in its new location at Midtown Miami 4. The current exhibition, "Exposed" is a group show featuring the works of Laura London, Alfredo de Stefano, Harvey Zipkin, Gerardo Montiel Klint, Daniel de Azoulay, Michael Grecco, Anja Siemens, Maxi Cohen, Renata Poljak and Nan Gonzalez.
London:

Tibetan artist Gade, will be showing his work at Rossi & Rossi in Mayfair, London from December 30, 2008 through January 16, 2009. "Making Gods" will feature ten new works by the artist.
The Whitechapel Gallery is undergoing a £13 million expansion after 100 years in business. Belgian architectural firm, Robbrecht en Daem Architecten from Ghent was appointed to oversee the expansion.
Haunch of Venison is currently showing "Painting and Sculptures Part I," an exhibition featuring major works by British artist Keith Coventry.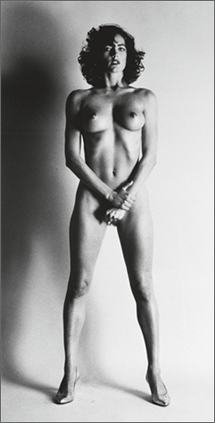 Helmut Newton


Henrietta, 1980 at Christie's New York. Sold for: $482,500 (est. $400,000-$600,000)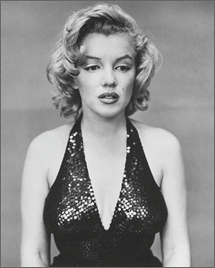 Richard Avedon


Marilyn Monroe, May 6, 1957, New York City, 1957 at Christie's New York. Sold for: $56,250 (est. $25,000-$35,000)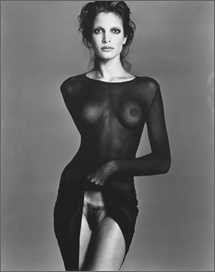 Richard Avedon


Stephanie Seymour, Model, New York City, 1992, 1992 at Christie's New York. Sold for: $182,500 (est. $120,000-$180,000)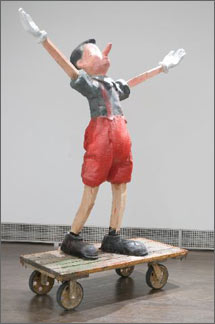 Jim Dine


White Gloves, 4 Wheels, 2007 at

Sue Scott Gallery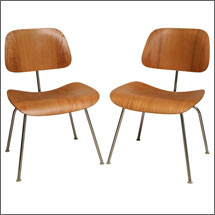 Eames

, DCM Chairs, 1950s at Stripe Gallery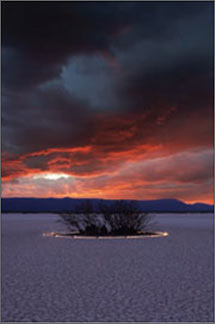 Alfredo de Stefano


Circle of Life, 2006 at

Daniel Azoulay Gallery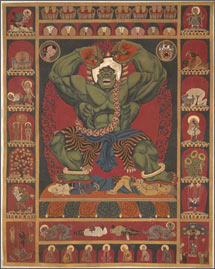 Gade

, diamond series: the Hulk, 2008 at

Rossi & Rossi