Long Island's East End, known as the Hamptons, has long served as a summer retreat for New York City's elite, but the region possesses an even more impressive history as home to some of the greatest American artists. In recent years, art dealers and collectors have followed suit, bringing with them galleries, art fairs and high-profile events.
According the Parrish Art Museum, over 600 artists have lived, worked or vacationed on the East End of Long Island since the 1870's. When asked about local artists she's befriended over the years, Janet Lehr--who opened Vered Gallery with Vered thirty years ago--recites a veritable who's-who of modern and contemporary American artists who have lived and worked in the Hamptons, including Krasner, Flavin, DeKooning, Warhol, Rauschenberg, Avery, Porter, Chamberlain, Bleckner and Fischl.
"If you are going to be in the art world, then you have to be out [in the Hamptons] in the summertime. It's where events, shows and networking are happening--the place to be seen," says Christina Mossaides Strassfield, curator of the Guild Hall Museum, showing a retrospective of Larry Rivers' early works through October.
Although artists began flocking to the area in the mid-1800's, the gallery scene emerged much more recently--most visibly heating up in the past decade. While speculation about a potential market downturn persists, the burgeoning Hamptons scene shows no signs of slowing down.
At the Fireplace Project in East Hampton, Edsel Williams' recent curators have included Whitney Museum Board Member Beth Rudin DeWoody, Whitney Biennial curator Klaus Kertess and Creative Time President Anne Pasternak. According to Williams, whose gallery shows local talent James Nares and Joe Zucker alongside heavyweights Damien Hirst and Dana Schutz, "We're [in the Hamptons] because people really have a genuine interest in contemporary art and artists in all levels of their careers." Sag Harbor's Grenning Gallery recently celebrated their tenth anniversary with Ten Years, a retrospective exhibition featuring paintings from artists represented over the past decade.
Over the past year, the Hamptons' gallery presence has continued to expand both locally and regionally. Hamptons mainstay Glenn Horowitz capitalized on his homegrown success and expanded his art and design bookshop with partner John McWhinnie by opening a Manhattan branch, John McWhinnie @ Glenn Horowitz Bookseller. McWhinnie and Horowitz most recently founded a publishing imprint to issue works by Richard Prince, Terry Richardson and Matthew Barney. According to Jeremy Sanders, Director of the original Hamptons space, Long Island's East End is an ideal location for motivated new talents on both the art-making and dealing sides, providing "a more open playing field for people to make a splash in the art world."
Stephan Keszler, a Munich-born photography collector, is one Southampton resident hoping to make such a splash. Keszler, who is also involved in local real estate, recently mounted Banksy's first authorized US gallery exhibition. The gallery's latest exhibition, an exclusive collection of Russell Young "Diamond Dust" works, has also hit high marks financially. In the first three days of the show, which opened August 8th, Keszler Gallery had already sold eight pieces in the $25,000-45,000 range, hitting a market record for Mr. Young's unique works.
Although the summer beach crowds may start to thin come September, the gallery scene expects to thrive well into autumn. James Salomon, associate director at Mary Boone Gallery in Manhattan, opened Salomon Contemporary in East Hampton just a year ago to "present progressive ideas to the [area]." On August 23rd, Michael Combs will "transform [Salomon's] warehouse into a surreal hunter's lodge and camp--a distorted male retreat."
That same evening, East Hampton's Vered Gallery and Sag Harbor's Tulla Booth Gallery will both present two-artist exhibitions. At Vered Gallery, architect/sculptor Samy D. will show ceramic vessels alongside Peter Maier's photorealistic, iconic paintings of automobiles and motorcycles. Tulla Booth Gallery will pair acclaimed American documentary photographers Eric Meola and Steve McCurry.
Local art patrons have demonstrated serious efforts to give back to the community, as well. The 15th annual summer benefit for the Watermill Center, which bills itself as a "laboratory for artists, students and individuals...to explore the creative process," saw patrons wandering through a Jonathan Meese installation. Simon de Pury auctioned off works by artists including Janet Cardiff, Spencer Tunick, Willem de Kooning and Thomas Ruff. The Watermill Center's 2009 Spring/Fall residency program selection committee serves as a prime sampling of the art world's elite and includes artist Marina Abramovic, author Jonathan Safran Foer, P.S.1 founder Alana Heiss, documentary filmmaker Albert Maysles and Gerard Mortier, upcoming general manager of the New York City Opera.
Earlier in July, over 400 patrons attended the Parrish Art Museum Midsummer Party in order to raise funds for the institution. Upcoming developments for the museum include a new, expanded building designed by Swiss architecture firm Herzog & de Meuron, also responsible for San Francisco's de Young Museum and London's Tate Modern. According to Director Terrie Sultan, "summer may be over, but the Parrish is gearing up for a fall/winter season that promises to be hot. Modern Photographs--The Machine, The Body, and the City: Selections from the Charles Cowles Collection and Damaged Romanticism: A Mirror of Modern Emotion are just two of the great exhibitions we have coming up, projects that signal a progressive and exhilarating program that will launch our transformation into a new, world class destination."



Judy Rey Wasserman is an artist and the founder of Post Conceptual UnGraven Image Art Theory. She is based in Southampton, NY.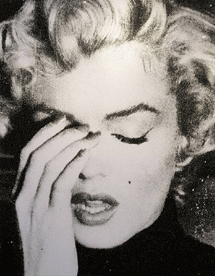 Russell Young


Marilyn Monroe Diamond Dust
Enamel and diamond dust screenprint on linen

Image courtesy

Keszler Gallery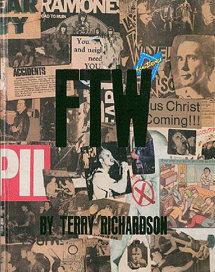 Terry Richardson


FTW, 2006
Published by JMc & GHB Editions
Edition of 1,000, signed edition of 20

Image courtesy JMc & GHB Editions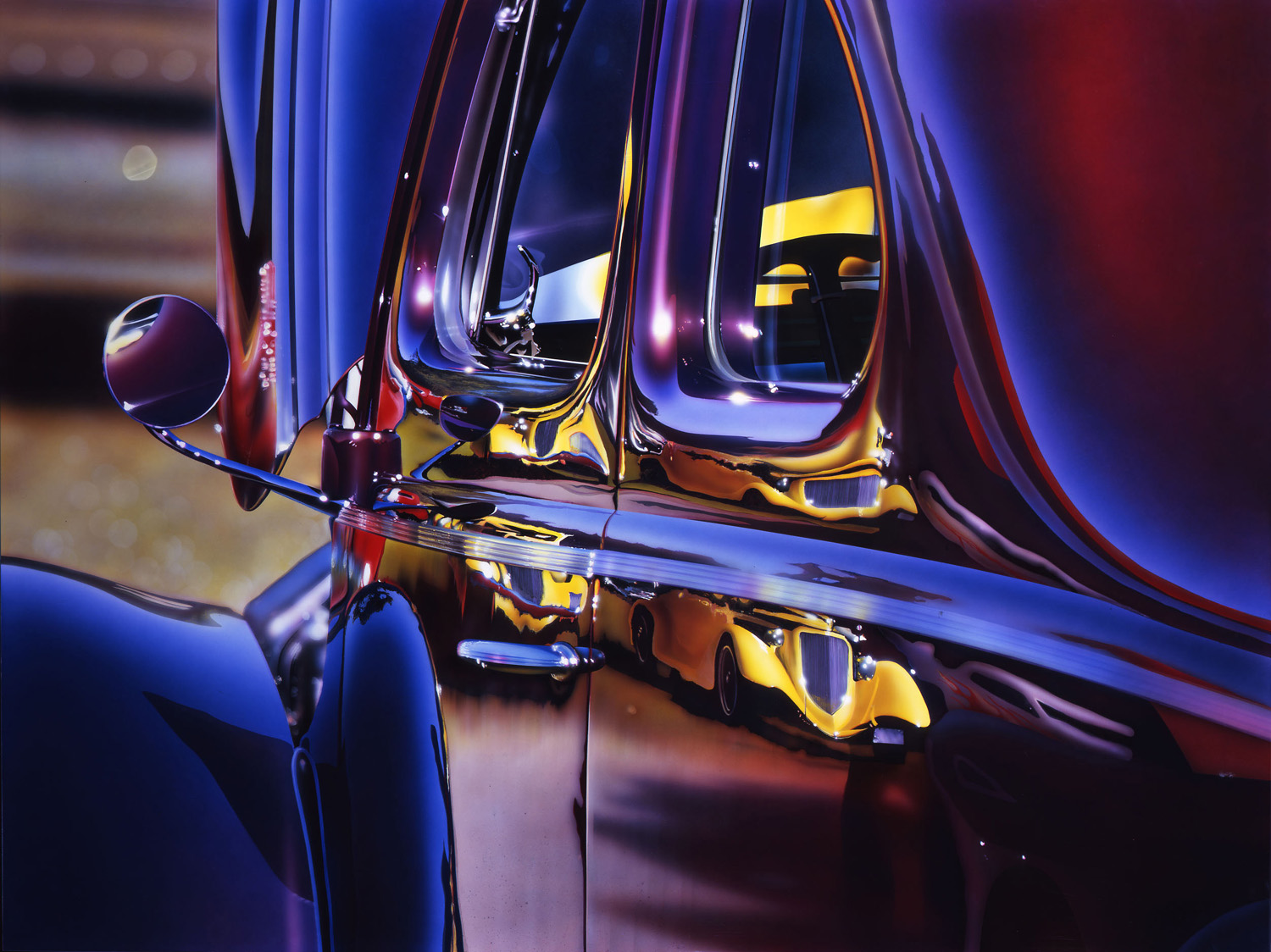 Peter Maier
Purple Haze, 2008
Dupont Cromax on aluminum panels

Image courtesy

Vered Gallery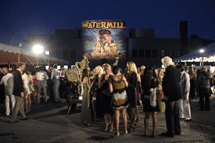 2008 Watermill Center Benefit

Image courtesy

Patrick McMullan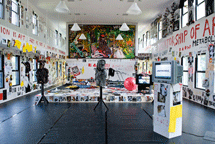 Jonathan Meese


Marlene Dietrich in Dr. No's Ludovico Clinic (Dr. Baby's Erzland), 2008
Installation view
Watermill Center, Watermill, New York

Image courtesy Lovis Dengler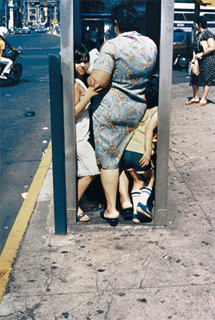 Helen Levitt


New York, 1988
Collection Miami Art Museum
Fractional and promised gift of Charles Cowles
On view at Parrish Art Museum

Image courtesy

Laurence Miller Gallery