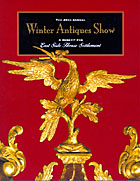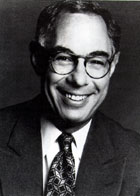 Arie L. Kopelman

Illuminated
manuscripts at
Les Eluminures
Bauman Rare Books

Joshua Baer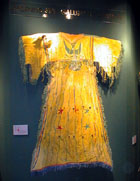 Morning Star
Gallery's Ghost
Dance Dress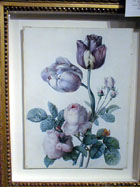 Pierre-Joseph
Redoute's Bouquet..
at Graham Ader
Portrait of a
Young Girl, c. 1840
at Marguerite Riordan

Julius Lowy

Florentine inlaid
table at L'antiquaire
& The Connoisseur

A Pair of Double
Portraits of Children
at Wayne Pratt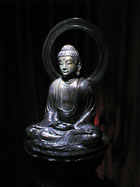 The Anida Buddha
at Goedhuis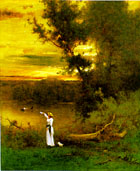 George Inness
Shades of Evening
c. 1883
oil on canvas
27 x 22 inches
at Colville

the 43rd 
annual winter
antiques show



by Katherine 
Tomlinson


It's that time again. The world's antiques 
elite have descended upon our lovely New 
York City for the Winter Antiques Show and 
a whirlwind of related events--auctions at 
Sotheby's and Christie's, gallery openings, 
charity luncheons, private dinners and 
symposiums--all making up what is known in 
art circles as "Americana week." Held at 
the Seventh Regiment Armory on Park Avenue 
and 66th Street, Jan. 23-26, the antiques 
show is a benefit for the East Side House 
Settlement in the Bronx, which gets every 
cent from ticket sales, gala previews and 
advertising in the beautiful and 
impressively thick catalogue. According to 
show chairman Arie L. Kopelman, the 
fundraising goal this year is $1 million. 
Although the Winter Antiques Show has 
traditionally been American in focus, this 
year the show is having an "identity 
crisis." In an effort to diversify what is 
exhibited, organizers have added new 
dealers in European furniture and fine art, 
as well as dealers specializing in American 
Indian and Asian arts and artifacts. The 
more eclectic offerings have resulted in a 
certain amount of debate among some who 
feel that the winter show is now attempting 
to compete with the International Fine Art 
and Antique Dealers Show that exhibits in 
the armory each fall. 
Identity crisis or not, this fair still 
has an attitude. While the "something
for everyone" philosophy may have 
blurred the distinction between the 
Winter Antiques Show and other such
events, the quality of the objects 
represented here has remained 
consistently high, from the 18th-century 
Chippendale mahogany bonnet top secretary 
bookcase at Leigh Keno and the the Russian 
enamels by Carl Faberge at A La Vieille
Russie to the Eskimo Shaman's beaded 
headdress at W.E. Channing, the Italian 
illuminated manuscript of St. Louis of
Toulouse at Les Enluminures, and the
first edition copies of Jane Eyre and 
Moby Dick at Bauman Rare Books. 
This continued dedication to excellence
and to maintaining a superior level of 
quality through its vetting process has 
been the element that has distinguished
this show from the pack and has been 
responsible for successfully drawing
top-notch dealers and a high profile 
audience year after year. Almost all
of the dealers, approximately ninety
percent, have exhibited at the show in 
previous years, with only seven of the 70 
exhibitors being newcomers. This old guard 
knows the ropes and the new dealers, like 
debutantes on their coming-out night, are 
so honored to be included that they have 
gone all out. 
Business was brisk. Word was that Morning 
Star Gallery from Santa Fe, one of the 
new exhibitors, has sold out their booth 
twice over. Galerie Epoca, a veritable 
curio shop full of an eclectic combination 
of antique furniture, decorative pieces 
from India and modern prints, owned by 
Mony Linz-Einstein (Albert Einstein's 
niece), is also said to have done quite
well. Joshua Baer, another Santa Fe
dealer, has also made quite an entrance 
with his 19th-century Navajo blankets.
Not a bad showing for their first year.
The Winter Antiques Show has always been a 
chance for dealers to show off their 
feathers and the search for new, showcase 
objects begins almost as soon as their 
booths come down from the previous year. 
Dealers network with "pickers" (free-
lancers who search flea markets and shops), 
follow leads, attend country auctions, 
talk with former collectors and
acquaintances--anything in hope of 
making that rare find, discovering 
that unappreciated family heirloom, 
that untouched object--the 
"blockbuster" that will steal the show. 
This year bragging rights in this 
department definitely go to antique dealer 
Leigh Keno, who was able to unearth an 
untouched--virgin, so to speak--
Chippendale mahogany gaming table, 
c. 1769, from Boston, Mass. This table's 
diminutive proportions, beautifully 
carved gadrooning on the skirt, 
acanthus leaves on the knees, and 
perfectly formed ball and claw feet, and 
scratched and worn surface giving it a 
superb patina, making this piece a rare, 
and valuable, find. In 18th-century 
America, card playing was a very popular 
social "diversion" and this time period 
saw many of these made (often executed 
in pairs). Although the proportions and 
original surface of this table make it a 
valuable piece in today's market, due to 
the superb craftsmanship, this piece would 
also have been highly regarded in its day.
Kudos also go to new exhibitor Morning 
Star Gallery for its Ghost Dance Dress of 
deer hide and mineral paints ($195,000) 
made by the Arapaho of the Southern 
Plains. The piece is primarily painted in 
a vibrant yellow ochre and is decorated
symbolically with an eagle (a religiously 
revered bird known for soaring at great 
heights), a ceremonial pipe, and streaks 
of blue, green and red running the 
length of the gown, which is additionally 
covered with fringe and tassels. In the 
19th century, faced with the ever-
encroaching European-Americans, 
the Plains Indians founded a new 
religion based on the Ghost Dance, which 
was believed to be able to lift the tribes 
off of the earth and bring a great flood 
of water to wipe out the white man 
and his civilization, restoring the buffalo
and the traditional life of the plains. 
The dress is made of deer skin, which 
makes this piece particularly rare, as it 
dates to a time when the Indians were 
on reservations and only had ready 
access to cotton and other materials 
supplied by the white man. 
Not to be outdone, Graham Arader is 
exhibiting an exquisitely rendered and 
extremely rare watercolor entitled Bouquet 
(a cabbage rose, two tulips, a small 
tortoiseshell, a butterfly, and a yellow 
meadow ant), dated 1802, by Pierre-Joseph 
Redoute. One of the premier watercolorists 
of the 19th century, Redoute's work has 
been described by scholar Peter Mitchell 
as possessed of "a technical accomplish-
ment and facility amounting to 
wizardry." Mitchell's point is certainly 
proven here, as the delicately rendered 
flower petals, moist droplets of water, 
botanically accurate portrayal of the 
butterfly and ant, and overall subtle 
shading make the work come alive. 
The word about town is that Arader 
had known about its whereabouts and 
had been trying to purchase it for years. 
The $215,000 price tag, compared to 
$75,000 and $4,800 for other Redoute works 
in Arader's booth, attests to his pride in 
the piece. 
Another show-stopper is Portrait of a 
Young Girl, c. 1840, a painting by an 
unknown American artist at Marguerite
Riordan's. In the painting, a young girl 
of no more than five or six stands 
centrally in the canvas, staring intently 
at the viewer with sweet adoring deep
blue eyes while holding a sewing tool 
on a string and playing with a cat at 
her feet. She has a perfectly oval 
face and wears a vibrantly colored bright 
red dress over white ruffled pantaloons. 
Although the $225,000 price tag for an 
unattributed work might raise eyebrows, 
the subject matter is appealing, the 
forms have been executed with skill 
and the composition is well balanced. 
More importantly, though, is that the 
painting has an alluring magic, an 
indescribable quality that grabs your
attention and won't let go. 
The fifth item on my not-to-be-missed list 
is the intricately designed gilt 
composition frame by Stanford White that 
greets the audience at premier frame 
dealer Julius Lowy's elegantly appointed 
booth. Lowy has arranged a wealth of
period 16th-18th-century gold leaf 
frames resting in successively smaller 
nests atop green baize. The all-gilt 
frame is in reverse profile and is 
composed of a checkerboard panel 
with delicately inlaid vine ornaments 
and intermittent ribbon straps with inner 
and outer twist string, beaded ornament and 
an upper band of clustered flowers. 
Stanford White is regarded as one of the 
most important American frame makers of 
the early 19th century and this is a superb 
example of his work.
Among other items not to be overlooked is a 
17th-century Italian inlaid table from the 
Grand Ducal workshop in Florence at 
L'Antiquaire & The Connoisseur; a late 
19th-century carved wood and polychrome 
theatrical trade figure by American carver 
Samual A. Robb ($225,000) at Giampietro; a 
mid-19th-century painting entitled A Pair 
of Double Portraits of Children ($225,000) 
at Wayne Pratt; a monumental 19th-century 
bronze Anida Buddha on a lotus pedestal 
from the Japanese Edo Period ($175,000) at 
Goedhuis; a painting by George Inness 
entitled Shades of Evening ($485,000) at 
Colville; and a very small watercolor by 
Thomas Moran entitled Lower Yellowstone 
Range at Gerald Peters.
Another booth not to miss is that of 
Taylor B. Williams, which features small 
English enamel boxes in pastel pinks, 
blues, and yellows with old adages, 
messages, and endearments on their bone 
colored enamel such as "Esteem the Gift 
for those who give Joy attend you while
you live" and "Reserve Your FRIENDSHIP 
for me," starting at $350 (and going up 
to $20,000 for the more elaborate and 
rare animal boxes). Another booth that 
is fun to browse through is that of 
bookseller Bauman Rare Books, whose 
diverse offerings include first-edition 
copies of Hemingway's Old Man and 
the Sea ($850), Salinger's Catcher in 
the Rye ($3,000) and Jane Austen's Emma 
($12,000) along with higher priced 
collectibles such as Audubon's Birds of 
America, with its 500 hand-colored plates 
($42,000).
Although most dealers do come to the show 
to sell, some dealers focus on the 
marketing opportunity it presents, 
participating for the prestige of being 
involved as well as for the chance of 
making future contacts. One exceptional 
work that is distinctly not for sale is 
W.E. Channing's 17th-century Eskimo Igloo 
door from St. Lawrence Island, Alaska, 
made from a whale scapula. Sales are 
always important to offset the costs 
of exhibiting, of course, but other real 
benefits lie in the future. "We don't have 
one now, but give us your name and we'll 
find it for you" was a phrase heard more 
that once reverberating through the 
aisles.
Though the heartbeat of the show has 
remained distinctly "American," European 
and other offerings are strong, and dealers 
old and new seem to be holding their own. 
Sales are high, booths and aisles are jam-
packed with visitors and, for the most 
part, dealers and organizers seem pleased. 
Though the reputation of the Winter 
Antiques Show as an "American only" 
show may be slowly coming to an end,
perhaps the change corresponds with 
changes in our very definition of what 
it means to be American. The more 
diversified offerings at the show 
could be said to reflect the meld of 
cultures that has become "American," and 
reflect the spirit of openness of the East 
Side Settlement House as well. 
KATHERINE TOMLINSON is an editor at 
the Magazine Antiques in New York.