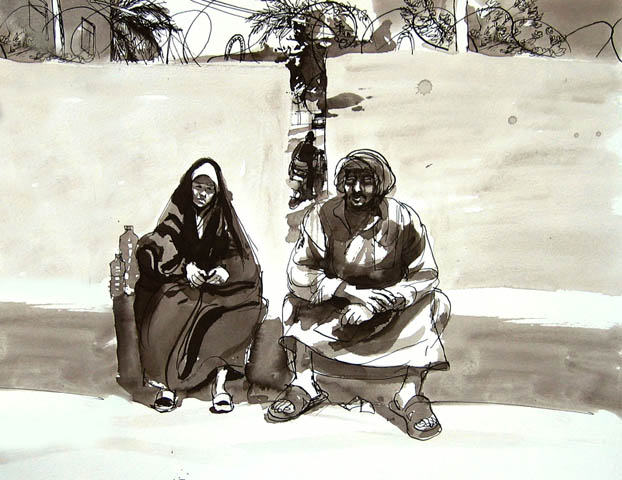 Waiting for reparations
One of the tasks at CMOC is to pay out money for deaths or damages due to soldiers' negligence.
However, if a civilian is killed during combat operations the U.S. is under no obligation to pay anything.
To address the most egregious cases the CMOC officers make goodwill payments.