The international art community highly anticipates the inaugural 2013 edition of Art Basel Hong Kong. Held in the culturally diverse and dynamic city of Hong Kong, the art fair will be open to the public from May 23 to 26, 2013, and will take place in the Hong Kong Convention and Exhibition Centre (HKCEC). Located on 1 Harbour Road, Wanchai, Hong Kong, the HKCEC has over 35,000 meters of exhibition space. Joining Art Basel and Art Basel Miami, Art Basel Hong Kong offers an impressive roster of over 250 established to emerging galleries hailing from over 35 different countries in North America, Latin America, Europe, Asia, and Africa. Together they present a broad range of Modern and Contemporary artworks, including paintings, sculptures, photographs, films, videos, and institutional-scale artworks.
Art Basel Hong Kong 2013 will unveil a diverse program that caters to fairgoers of all interests and ages. International gallery exhibitors, guided tours of the fair, site-specific art installations, an on-site lecture series, and a special VIP program are just a few highlights of the fair's exciting schedule of events.
Art Basel Hong Kong 2013 will be divided into four sectors: Galleries, Insights, Discoveries, and Encounters. These sectors allow visitors to explore the fair in a curated manner tailored to diverse interests.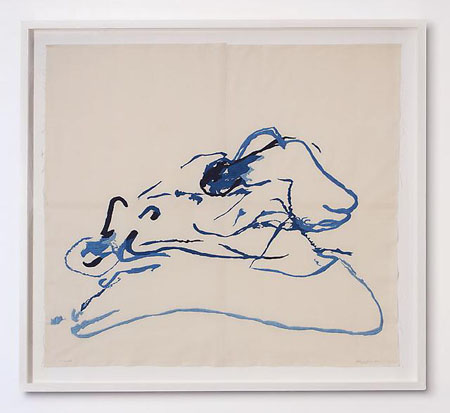 Tracey Emin,
Still Life
, 2012, embroidered calico, 73 x 79 x 4 in., 185.4 x 200.7 x 10.2 cm. (framed), Lehmann Maupin, New York, NY
The Galleries sector will feature 170 of the world's premiere Modern and Contemporary commercial Fine Art galleries, offering important, museum-level works by international artists from both the East and the West, including paintings, works on paper, photographs, sculptures, and videos.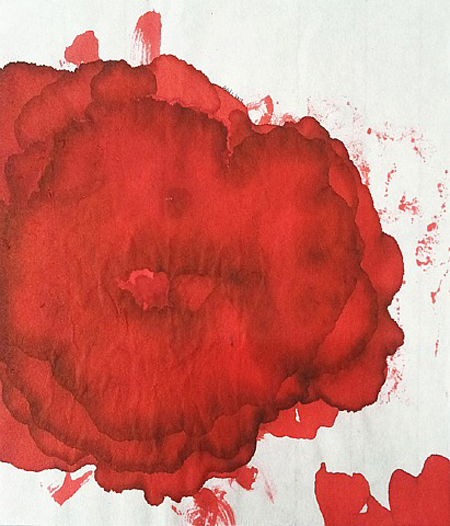 Aditi Singh,
Untitled
, 2011, ink on paper, 14 x 12 in., 35.6 x 30.5 cm., Chemould Prescott Road Gallery, Mumbai, India
The Insights sector will be dedicated to galleries from Asia and the Asia-Pacific region, including the Middle East and the Indian subcontinent. These galleries will present a solo or two-artist exhibition from their region that was curated exclusively for Art Basel Hong Kong.
In the Discoveries sector, galleries will exhibit works in all media by emerging Contemporary artists from all over the world, providing a global exhibition platform for the next generation of talent.
Chen Qiulin,
The Garden No. 2
, 2007, photograph, 124 x 152 cm., A Thousand Plateaus Art Space, Chengdu, Sichuan, China
Lastly, the Encounters sector will present large-scale sculpture and installation works by leading artists from around the world in prominent locations throughout the exhibition halls. This year, Encounters was curated by Yuko Hasegawa, chief curator of the Museum of Contemporary Art, Tokyo, and curator of the recent Sharjah Biennial 11.
Other highlights of the fair include the informative Magazine sector, dedicated to art publications from around the world, and the on-site Salon series, which will offer a daily schedule of lectures and discussions by the world's leading artists, curators, gallerists, editors, publishers, and collectors.
Participating artnet Galleries Members:

Heather Russell is a senior specialist in Contemporary Asian and Middle Eastern Art at artnet Auctions.