Willem de Kooning
Woman
1952
est. $4,000,000-$6,000,000
at Sotheby's
Nov. 12, 2002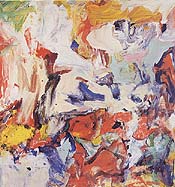 Willem de Kooning
Untitled VIII
1976
est. $2,000,000-$3,000,000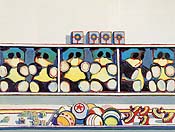 Wayne Thiebaud
Toy Counter
1962
est. $3,000,000-$5,000,000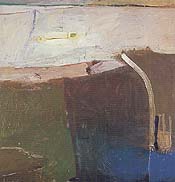 Richard Diebenkorn
Berkeley #36
1954-55
est. $1,500,000-$2,000,000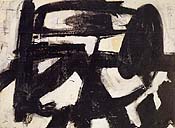 Franz Kline
Ninth Street
1951
est. $4,000,000-$6,000,000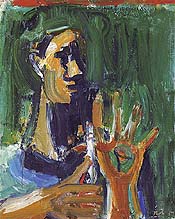 David Park
Boy with Flute
1959
est. $500,000-$700,000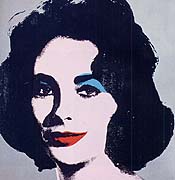 Andy Warhol
Silver Liz
1963
(right panel)
est. $4,000,000-$6,000,000
at Phillips
Nov. 11, 2002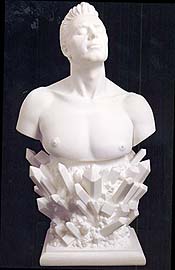 Jeff Koons
Self-Portrait
1991
est. $1,500,000-$2,000,000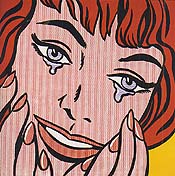 Roy Lichtenstein
Happy Tears
1964
est. $5,000,000-$7,000,000
at Christie's
Nov. 13, 2002
Art Market Guide 2002
by Richard Polsky
Against a backdrop of an anemic stock market, potential war, an iffy economy and the biggest run-up in art prices since the go-go '80s, come the fall contemporary art auctions. To make matters more distressing, both the New York Times and Business Week have recently published articles on the art market that come across as even-handed, but in reality are misinformed and decidedly negative. Are things really as bad as they seem?

To start with, Sotheby's cut a deal with San Francisco investment banker Thomas Weisel that seems heavily weighted in his favor. His collection of 21 works is estimated to bring approximately $44 million-$60 million at auction on Nov. 12, 2002. According to a reliable source, Sotheby's was so desperate to secure the collection that the house allegedly guaranteed Weisel $44 million. In addition, assuming the sale goes well, Weisel is to receive the next $5 million beyond his guarantee. Should the auction go beyond $49 million, the consignor receives 70 percent of the profit! Sotheby's decided to spread its risk by selling off part of the deal to New York gallery Mitchell-Innes & Nash. Why is Sotheby's doing this? Since the company is for sale, it's in no position to risk $44 million yet is desperate to retain its market share. Also, there's always the chance that the house will make a profit.

What exactly does Sotheby's get for its money? On the plus side, its own Woman, the finest de Kooning drawing ever to come up to auction. Estimated to bring $4 million-$6 million, it should easily do so. Another major de Kooning in the sale, Orestes, painted in 1947, is expected to go for $8 million-$10 million. The market for late 1940s de Koonings is rarefied and a bit esoteric, so it's hard to analyze the work's value. One thing beyond dispute is that the offered de Kooning collage, Red Eye, is inferior and insanely priced at $2 million-$3 million. Finally, the evening sale 1976 de Kooning, Untitled VIII, is a winner from the artist's last great period and should sell within its $2 million-$3 million estimate.

Weisel has also put up three Wayne Thiebaud paintings. Since the artist's well-received Whitney Museum retrospective last summer, his work has finally taken its rightful place in the forefront of current American painting -- as well as in the art market. As a result, his prices have risen commensurately. But are his paintings worth $3 million-$5 million? Apparently Sotheby's thinks so, because the 1963 canvas, Toy Counter, which measures 5 by 6 feet, is expected to bring just that. Although it is an attractive painting, it is not in the same league as the record-setting Bakery Counter, which brought $1.7 million at Christie's in May 1997. The sale also features a complex and smoke-filled cityscape, Freeways. At $1.5 million-$2 million, this picture has a better chance of doing well. The evening sale's third Thiebaud, a more serene cityscape titled Day City, probably offers the best value at $800,000-$1,200,000.

What about the two works by Richard Diebenkorn? They stink! Berkeley #36, from 1954-55, is a "D" painting from a very strong series. Anyone willing to spend the estimated $1.5 million-$2 million obviously has too much money in his wallet. The small 1957 Diebenkorn still life, Cups, can generously be rated as a "C" picture. At $400,000-$600,000, it's no bargain.

The Weisel Collection also includes a rare Arshile Gorky painting, From A High Place. Mature Gorkys are a scarce commodity. Though a good painting, it is priced as a great one at $6 million-$8 million. There are also two Gorky drawings that, once again, are good but not great. With each work on paper scaled at $600,000-$800,000, you have to wonder whether Sotheby's is being realistic.

Then there are the Franz Klines. The major Kline, Ninth Street, is certainly a picture any collector would be proud to own. And it may very well be worth its $4 million-$6 million estimate. But it's not one of the artist's finest works -- not by a long shot.

The lone David Park, Boy With Flute, is listed at $500,000-$700,000. This time Sotheby's got it right. This picture is first-rate, richly painted, and fresh to the market. Park remains undervalued and chances are you'll witness this painting exceed expectations.

Finally, the sale includes two Joseph Cornell boxes. The first, Double Level Blue Sand Tray with Map and Starfish, is one of the artist's few large sand trays. However, it's minor -- as far as Cornell's oeuvre goes -- and its $150,000-$200,000 estimate appears ambitious. Later in the sale, Aviary, the best Cornell box to appear in years, is underestimated at $250,000-$350,000. Perhaps this will be the breakthrough sale for the artist, in which the art market finally acknowledges his significance and rewards it with a price in excess of $500,000 (the record for a Cornell is $495,000, set at Christie's in November 1989).

All in all, the Weisel Collection represents a serious group of works put together by an ambitious Bay Area Collector. But for Sotheby's to tout it as great -- and thereby equate it with other truly great collections that have sold in the past (like that of Edwin Janss, Jr., in 1989) appears insincere.

As for the rest of the evening sales: Although Phillips' Nov. 11 sale is the weakest of the three, in some ways it has achieved the largest "buzz." That's because the house has guaranteed the Andy Warhol painting, Silver Liz -- a diptych from 1963. This work generated an unusually large amount of gossip when its owner, Jose Mugrabi, bought it over the summer at the Basel Art Fair from Chicago's Richard Gray Gallery. Supposedly, Mugrabi paid $3.3 million for the painting. The story line is that he convinced Phillips to guarantee it for $3.7 million. Is this true? One thing that's certain, the painting is terrific with an impeccable provenance (Ferus Gallery, etc.).

Phillips's cover lot, Jeff Koons' marble Self-Portrait, is estimated at a hefty $1.5 million-$2 million. Koons' sculptures, which of course are fabricated by someone else, have routinely achieved million-dollar-plus prices at auction. Although Koons is an interesting provocateur, at some point the collecting public will realize that for less than $1 million, one can own virtually any work by artists who are of greater historical importance: Joseph Cornell, Claes Oldenburg, James Rosenquist, Tom Wesselmann, John Chamberlain, Dan Flavin, Carl Andre.

Christie's cover lot for its Nov. 13 evening sale is Roy Lichtenstein's Happy Tears. Painted in 1963, and off the market since 1964, Happy Tears represents one of the artist's best works to come up for auction in years. Measuring a modest 38 by 38 inches, the work is expected to bring $5 million-$7 million. The talk of the trade is that earlier this year the painting was on the market for $12 million! Apparently, the staff at Christie's managed to convince the owner to lower his sights and the work now carries a much more realistic estimate.

Sotheby's evening sale also features an early Lichtenstein, Step-On Can With Leg. This diptych dates from 1961 -- the first year Lichtenstein produced mature work. Measuring 31 by 52 inches, it is estimated at $2 million-$3 million. Once again, this is a painting that's been off of the market for quite some time -- the current owner has held it since 1968. Both this painting and Happy Tears should clean up. Even though many of the evening sale pictures have ridiculous estimates, the auction houses got at least these two paintings right.

As for the so-called "middle market" day sales, time will tell. The auction houses are never as selective as they should be and, as a result, you will see a fair number of unsold lots. On the other hand, that's nothing to be alarmed about. If a gallery hosts a show by an artist, it is usually very pleased if 75 percent of the show sells. The auction house day sales often average the same percentage. Even if the coming sales average only 60 percent or even 50 percent sold lots -- if you consider the lack of selectivity -- that's pretty darn good.


RICHARD POLSKY is a private dealer specializing in post-1960 works of art. Questions or comments can be directed to him at polskyart@aol.com.