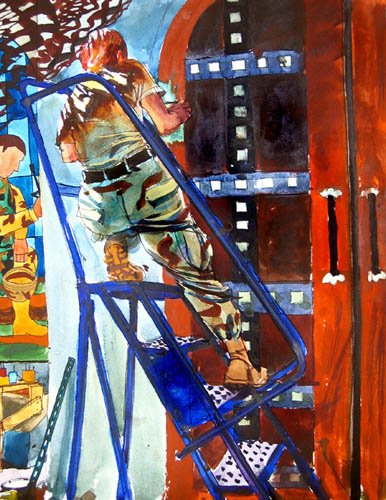 Sgt. Shannon Thomas Painting Murals on T Barriers, Chapel, Warhorse
Sgt. Thomas is with the North Dakota National Guard.
Her talent as an artist was spotted when she painted her company's crest on a wall.
The chaplain asked her to design the murals, which add some much-needed color to the rather drab base.